Are you thinking about selling your home but are concerned about putting your house on the market during the coronavirus?
Don't be—and here's why…
How the Coronavirus Is Affecting the Real Estate Market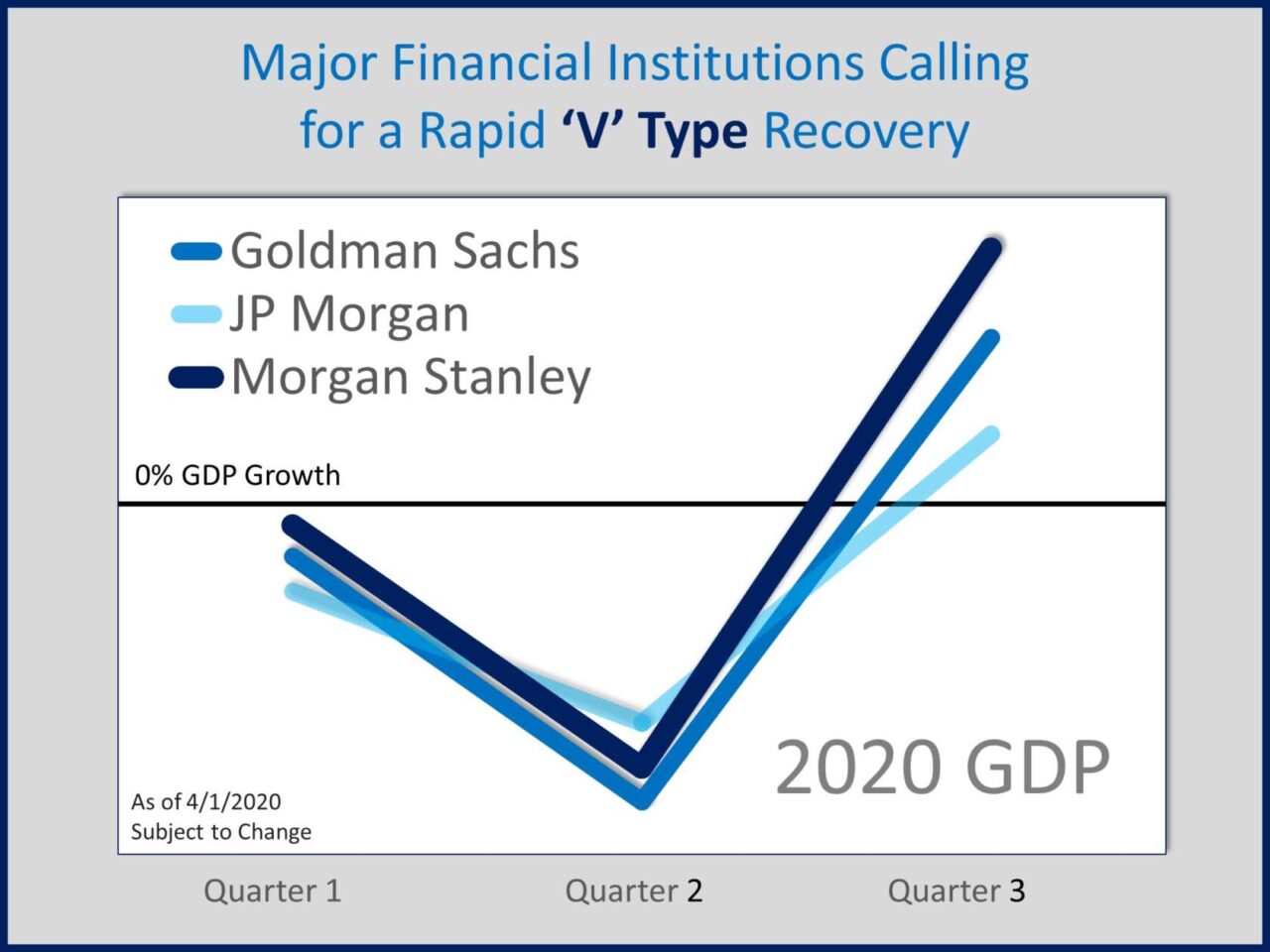 While the National Association of Realtors® flash survey is showing that 11% of Realtors are saying they have had a reduction in buyer traffic and 7% of them are saying they have had fewer homes listed recently, that all sounds really bad.
But it's not and here's why this could be great news for you…
Should I Sell My Home During the Coronavirus?
Yes! Believe it or not, you might find it easier to sell your home during a pandemic than you would otherwise. This is because many homeowners might put off listing their homes for sale out of fear. However, there are some great tips for how to sell a house during the coronavirus that might actually be more preferable than the way homes have traditionally been sold.
Keep reading to find out why.
The Benefits of Selling My Home During the Coronavirus
There are some surprising benefits that could come with selling a home during the coronavirus and maybe even some unexpected benefits that have yet to be determined. However, here are some of the benefits that could be a result of selling your home during the coronavirus.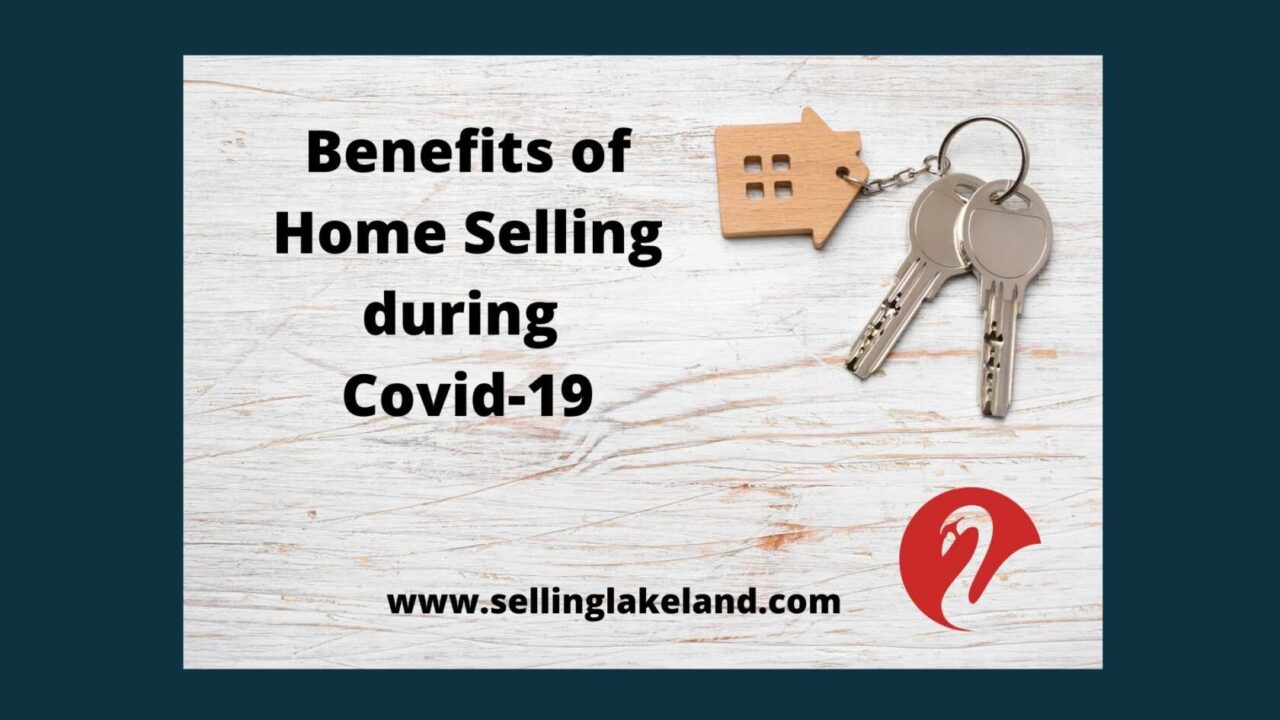 Anyone who is out looking for a home during the coronavirus is probably a serious buyer. Selling your home during a pandemic is likely to eliminate looky-loos and curiosity seekers which, in turn, will mean less inconvenience, hassle, and false hopes for you.
Interest Rates at a 50-Year Low
Interest rates are at a historic 50-year low making it less expensive to buy a home. This could drive more homebuyers into the market…coronavirus or not. Many buyers will recognize that if they wait to buy a home it could cost them thousands more when the interest rates go back up—and interest rates have nowhere to go but up, so they are smart to buy now.
Another great benefit of selling your home during the coronavirus is that you will probably have less competition. This is because most sellers will, if they can, wait until this pandemic has passed before putting their home on the market. So, with fewer homes on the market, that means less competition for you.
Tips for Selling Your Home During the Coronavirus
If you have decided to go ahead and put your home on the market now versus waiting, here are some great tips that will help you sell your home during the coronavirus.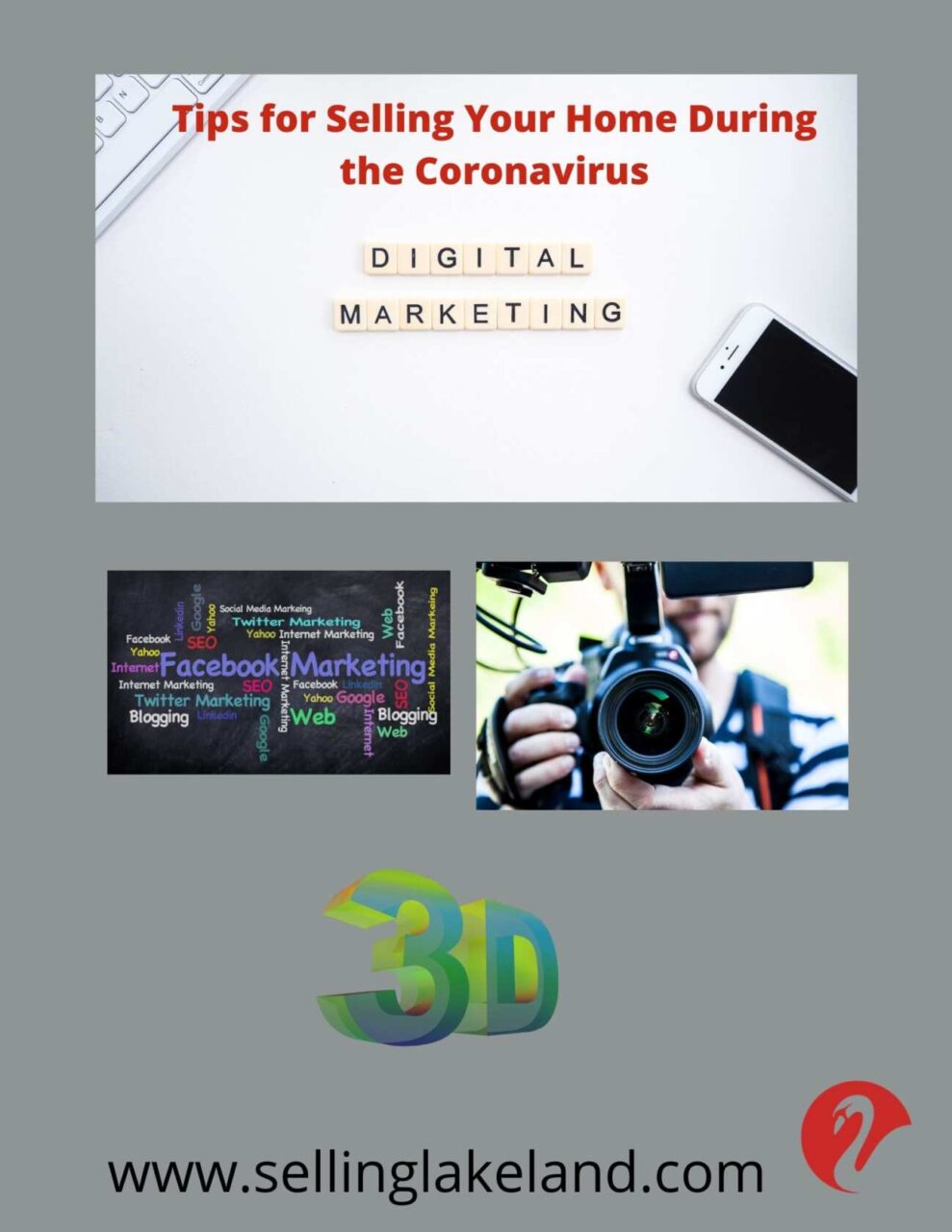 When a seller decides to list their home for sale, it's customary for them to have a wide variety of pictures included in their listing. However, very few sellers provide virtual 3D tours. But, due to the coronavirus, you should also opt for a virtual 3D tour to be included with your listing as well. This will help buyers get a better look at your home and make it easier for them to determine whether it suits them without having to tour your home in person.
Video walkthroughs provide buyers a more accurate view of your home versus pictures that don't tell the whole story. This is especially important in a time when we are all being encouraged to practice social distancing.
Video walkthroughs will help buyers more easily determine whether your home meets all their needs. This will reduce the number of potential buyers you will have tromping through your home. And, the buyers who do tour your home will probably spend less time there because they already have a pretty good idea of the look and flow of your home from the video walkthrough.
Aerial photographs are a great way to show potential buyers how the exterior of your home and the front and backyard of your home looks. This will help a potential buyer see how big your yard is and how it can be utilized, which is extremely important to buyers with kids, pets, and those who like to entertain.
Don't Schedule Any Open Houses
You probably already have this issue covered. However, this is a reminder that now is probably not the best time to schedule any open houses. You don't want large groups of people in such close quarters at the same time. Additionally, you don't want people breathing on and grabbing food from the same serving platters. It's just not a good idea.
Teleconferencing Negotiations
Teleconferencing will allow you, your real estate agent, and a buyer to negotiate and perform other necessary communications digitally. This could include negotiating the contract, signing the contract documents, and anything else that would normally be done in person.
Utilize E-Signing Programs
Just like teleconferencing, e-signing programs can help you and your buyer sign contracts and other documents digitally. Therefore, no one has to have any unnecessary in-person contact to sell their home.
CDC Recommendations for Protecting Your Home During the Coronavirus
The Center for Disease Control (CDC) has several recommendations for protecting your home during the coronavirus and this translates into how you can protect your home when trying to sell during this pandemic. The good thing about this is that by following these guidelines you can protect your family as much as possible. But it's also a reassurance to buyers that you have taken an extra precautionary step to protect them too.
Here are a few recommendations to follow before and after you show your home to a prospective buyer.
Home Prep Recommendations to Consider
Don't show your home if you or someone else in your home is sick or begins feeling sick.
Clean all surfaces using soap and water or other sanitizing products if you have them. This includes all doorknobs, light switches, tables, countertops, appliance doors and handles, cabinets, cabinet handles, drawers, toilets, toilet handles, faucets, sink handles, and any other surface that is frequently touched. And don't forget to disinfect exterior areas before and after a home tour as well. This could include sunroom screen doors, shed doors, fence gate handles, etc.
Mop all hard flooring surfaces with a disinfecting product. Just remember to check with the manufacturers cleaning recommendations before doing so.
Select a product from the EPA list of registered household disinfectants you can use to effectively disinfect your home to help protect against the coronavirus.
Read the CDC detailed disinfection guide for more information on how to properly disinfect your home.
Other Considerations Before Selling a Home During the Coronavirus
Although we do recommend selling a house during the coronavirus and not to wait until the pandemic has passed, now might not be the right time for everyone. Here are some things to consider before putting your house on the market during the coronavirus.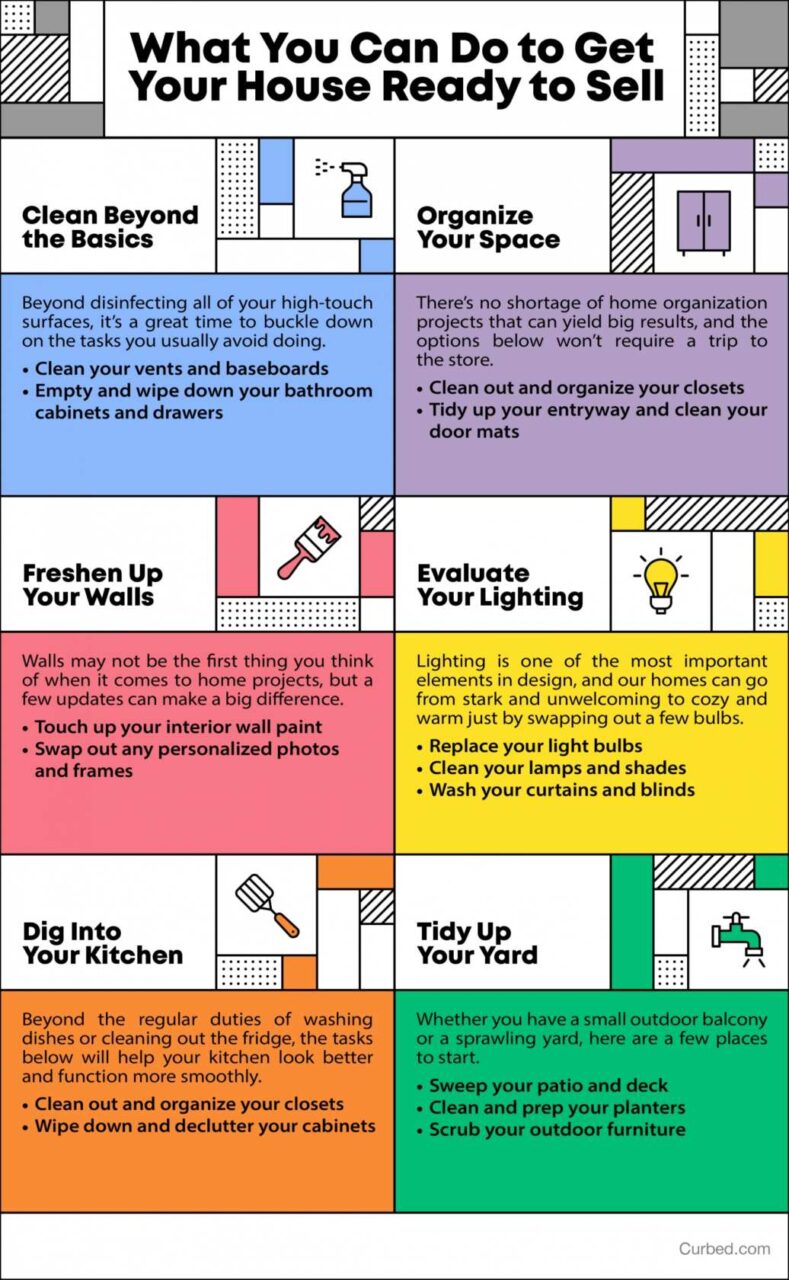 1. Are You in a High-Risk Category?
Are you in a high-risk category for being more susceptible to the coronavirus? If so, it would be wise to hold off until this pandemic is well behind us.
2. Do You Have Somewhere Else to Go If Your Home Sells Quickly?
There is a good chance your home will sell more quickly than usual. If that happens do you already have another home to go to? Or do you have a safe place you can stay in the interim? This is an important question because some cities, counties, and states are on lockdown right now so it's of the utmost importance to verify that you will be able to travel to that new home now versus having to wait until the pandemic danger has passed.
3. Are You Emotionally Fit Enough to Sell Your Home Right Now?
This is another extremely important question to consider because selling a home is tough enough when there's not a pandemic. Selling a house during the coronavirus adds another several layers of stress to the process. Therefore, you have to be certain you and your family are able to handle a home sale and move at this time.
4. Do You Have a Backup Plan?
During these uncertain times, you will need a backup plan of what you will do if you sell your home and your plans for your new location fall through. The seller of your new home might contract the coronavirus and be unable to sell their home and move for an undetermined amount of time. This pandemic could get worse and the government could issue nationwide stay-at-home orders. Will you be prepared if that happens? What will you do if you have sold your home and one of your family members contracts the coronavirus, do you have a plan in place as to where you will go and how you will protect those around you during the move?
Now is time to think outside of the box when it comes to selling your home and the move that is to follow. Being prepared for every possible scenario is the key to a smooth transition regardless of any hurdles that might get in your way.
The Best Advice for Selling Your Home During the Coronavirus
Your best bet for selling your home during the coronavirus is to only consider a real estate agent who can provide you with untraditional services such as virtual 3D tours, video walkthroughs, and aerial photos. You should also consider asking your chosen real estate agent if he/she is willing to negotiate via teleconferencing and if he/she has access to e-signing programs.
All of these efforts result in less in-person contact which will reduce your chances of contracting and/or spreading the coronavirus. And not only that but, this new way of selling a home will save you quite a bit of time and hassle. This is because you won't have to leave your home as often while buyers tour your home or have to leave your home for as long when you do have a buyer's tour scheduled. And, as we mentioned above, anyone who is looking to buy a home during the coronavirus is more than likely a serious buyer, so it's a win-win for everyone all around.
What's Next?
If you would like more information about buying a home during the coronavirus please Contact Us today. Lakeland Real Estate Group is committed to providing you with as safe as possible alternative to selling your home during the coronavirus and beyond. We are capable of providing you with virtual 3D tours, video walkthroughs, aerial photographs, teleconferencing negotiations, and e-signing programs.
We are here to help you sell your home quickly and for top dollar regardless of the current state of the pandemic.
Other Resources when Selling Your Home
Paul Sian shares in his article of the best 10 ways of transforming your home into an elegant paradise without having to break the bank.
Jeff Nelson goes into details on how to organize your home that doesn't break the bank
Sharon Paxson points out in her article 5 Reasons that a Home has not Sold
About the author: Should I Sell My Home During the Coronavirus was written by Petra Norris of Lakeland Real Estate Group, Inc. With over 20 years of combined experience of selling or buying, she would love to share her knowledge and expertise. Petra can be reached via email at petra@petranorris.com or by phone at 863-712-4207
Are you thinking of selling your home? I would love to share my marketing expertise of our latest marketing techniques with you.
We service the following Central Florida areas: Lakeland, Auburndale, Mulberry, Winter Haven, Bartow, Plant City, Seffner, Valrico, Polk City, Lake Alfred, Lake Wales, Haines City, and Davenport FL.