You've decided to sell your house…great! Now buckle up and prepare for the ride. Are you ready?
Are you sure?
How smooth of a home selling ride you experience will greatly depend on how prepared you are overall. And the preparation begins with having a plan while knowing and understanding each step of the home selling process and how to properly navigate through it.
So let's get started!
Here is a step-by-step home selling guide that will take you from start to finish while thinking: "I never knew selling my home could be so easy!"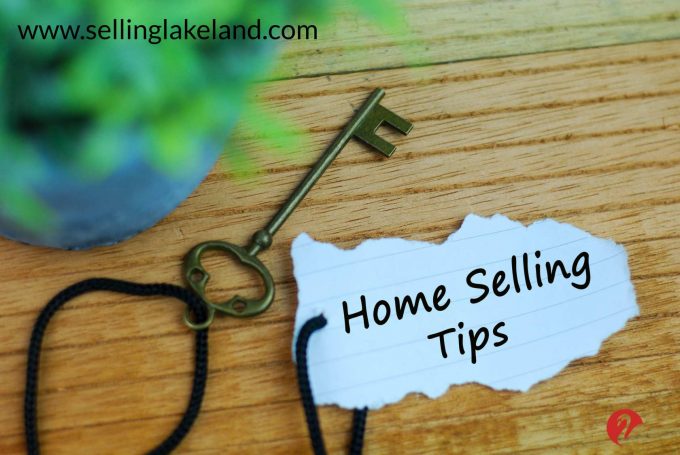 1. Establish a Timeline
Set a budget while factoring in any life situations such as school or job issues, etc. Then find the ideal time to move that won't conflict with those issues. Why add fuel to the fire if you don't have to…right?
2. Find a Real Estate Agent
Take some time to interview a few real estate agents before making your decision. The questions you ask them and the answers they provide will help you decide. Inquire about how many homes they've sold this year and over the last few years. Then proceed with your due diligence from there. Make sure he or she is a full time Realtor with their own website and a strong social media presence. Check on their reviews in Google and Facebook as well as their references.  The real estate agent you hire should have at least all the real estate marketing ideas I have mentioned here.  Over 90% of buyers looking online for their next home, so it makes only sense to hire a professional real estate agent who has an online web presence.
Don't wait to find a real estate agent until you're further along in the decision-making process. A real estate agent will be the biggest factor in how smoothly the home selling process progresses. It will also determine just how much (or how little) you make on the sale of your home, and much more! So don't wait.
3. Assess Your Home
Together with your real estate agent, walk through your home to determine what does and doesn't need to be done in order to sell it for the highest possible price.
Fix anything that's broken and replace anything that needs to be replaced. Fix that dripping faucet, that loose doorknob, the door that doesn't shut right, etc. Also, if you have any major items that need to be replaced such as your roof, flooring, etc, talk with your real estate agent about whether he/she recommends doing so and if doing so would pay you back via higher offers.
If you don't, you will be giving your potential buyers reasons not to buy your home. In addition, once a buyer sees one non-repaired or neglected item, they will usually actively look for other potential problems. And that's not all, not replacing high ticket items such as your roof, could narrow your potential pool of buyers because if your roof is shot, a mortgage company might not approve the loan, and the buyer's insurance company probably won't insure it either. That means the only people who will be able to buy your home are cash buyers. Narrowing your buyers' pool to just cash buyers will significantly reduce your chances of selling your home quickly if at all.
Are there any other alternatives for handling major repairs?
Yes!
The buyer could obtain an FHA

203k

loan.
The seller could complete the repair themselves and ask the buyer to increase their earnest money by the amount of the repair. This will ensure the seller that if the buyer backs out of the deal, he/she will be reimbursed for those repairs.
Have the buyer consider a Repair Escrow loan which is an agreed upon amount of money that's taken out of the seller's proceeds at closing. This money is held in an escrow account or by an attorney for the buyer to make those specified repairs after closing on the home.
4. Establish the Fair Market Value of Your Home
Your real estate agent will compile a list of recently sold homes (Comparative Market Analysis) in your area that are comparable to yours and recommend a sale price. It's also a good idea to have your home appraised by a professional home appraiser as well. This will give you an idea of what you can realistically expect to get for your home based on its condition and the current market in your area. It will also validate your asking price to a potential buyer. Pricing the home right is key in any market.
Don't forget to calculate your selling expenses at this point so you can factor them into your expected returns. Those expenses could include home preparation costs, marketing, legal fees, real estate commissions, taxes, etc.
5. De-cluttering
This is one step that many sellers don't bother with; however, it's one of the most important things you can do. The less cluttered and busy your home looks, the less it will distract from what you want a buyer to see. Here are some de-cluttering tips.
Remove all family photos and taste specific decor. You want buyers to be able to envision themselves living there. They won't be able to do that if they see pictures of your family everywhere. And they certainly won't be able to get past that funky piece you love so much.
Take everything you don't absolutely have to have and pack it. You have to pack anyway, so why not get a head start. This will make the features of your house stand out, as well as making it feel bigger. And that includes your closets, cabinets, garage, and everything else. The less you have in your closets, etc. the bigger they will look to a potential buyer. If you can afford a temporary storage great; otherwise, store everything neatly stacked in your garage or a friend's garage. This also pertains to removing and storing any unnecessary furniture. The same reasons apply.
Remove all evidence of a pet. Pick up all toys, feeding bowls, beds, etc. from the house and the yard.
If you don't believe de-cluttering matters, take a moment to browse one of the real estate websites and look at the pictures of those houses for sale. Look at the ones with so much "stuff" you can hardly see the house. Then look at those that are clean, well-organized, and clutter-free. Which one would you buy? There's your answer!
NOTE: Make sure you've pulled all the documentation your real estate agent will need to sell your home before you pack and store it unless you have it available digitally.
6. Checklist of Paperwork
There are quite a few pieces of documentation such as utility bills, home repair and maintenance records, warranty information, HOA related documents, and more your real estate agent will ask you for prior to listing your home. Therefore, it's best to have these compiled prior to packing.
7. Getting Your House Ready for Sale
Now it's time to start preparing your house for sale. You will need to look at your home with fresh eyes. Assess anything that could distract a buyer from seeing the true value of your home.
A fresh coat of paint (stick with neutral colors) inside and out will go a long way. And if you can't afford that at least paint the trim and the doors.
Make your front door look inviting by hanging a nice wreath, etc.  and put down a new welcome mat.
Organize the closets, pantry, and all drawers. Remove or rearrange the furniture to showcase a room's space or lack thereof.
Replace outdated items such as light fixtures, sinks, doorknobs, hinges, and ceiling fans. These little things will have a huge impact on the way a buyer perceives your home.
Organize your garage and shed.
Straighten your backyard. Pick up toys, old pots, dead plants, pet excrement, etc.
Repair anything you find that needs fixing such as a loose doorknob, a torn screen, a wobbly ceiling fan, etc.
Straighten and organize your home office, hobby/game room, etc.
If your furniture looks a little rough, consider adding some new throw pillows or putting on some slipcovers, etc.
Showcase every room by staging it to show buyers' ideas of what that room could be used for.
Paint your garage walls and floors for that extra cared for look.
Add some fresh flowers to the tables.
8. Curb Appeal
Curb appeal is what a buyer sees as he/she is driving up to your home. It's the first impression they get and it will usually determine their expectations good or bad before they even walk through the front door.
Therefore, you should have your landscaping looking pristine. It should be freshly mowed and trimmed with all leaves and debris raked out from under the bushes and trees. Mulch should be put down and fresh flowers should be planted. Trees and bushes should be evenly trimmed. Plant fresh flowers around the mailbox and install new house numbers on the mailbox, garage door, and/or front of the house.
9. Next Comes the Sniff Test
You probably can't detect the lived in smells that come when you've lived in a home for a while. Therefore, ask a friend to come over and give your home the sniff test. Are there any pet odors? Does your house smell like cigarette smoke? Is mold or mildew detected? Does your home have a food, spice, or cooking odor that lingers longer than a few minutes?
If your home has any odors at all, you will have to get rid of them no matter what it takes. And sometimes a bunch of air fresheners isn't enough. In fact, having too many air fresheners will cause many buyers to wonder what you're trying to hide.
If the odors are extremely tough, consider contacting a cleaning company who can use an ozone machine to clean and sanitize the air (this is generally the only thing that will get rid of an embedded cigarette/pet/spice odor). You can also make sure your home has plenty of airflow, change your air filters to high-efficiency air filters, have your carpets cleaned, pet treated or replaced, smoke outside, buy a stand-alone charcoal air cleaner, etc.
10. Clean, Clean, Clean
If your house is clean and immaculate, you'll have a much better chance of selling your house quickly and generally for more money as well. Buyers will judge the physical condition of your house based on how clean it is. No—that's not fair, but it's true. So make sure you clean EVERYTHING! Use a whole house cleaning checklist if you have to. And if you don't want to clean it yourself, hire a professional. Whatever you do, don't list your house until it's clean beyond compare.
11. Staging
Home staging helps buyers see your home in the best possible light. And staging a home will in almost all cases help you sell your home more quickly, as well as help you get more money than you would have had you not staged it. The statistics of home staging successes are staggering. So talk to your real estate agent about having your home professionally staged or do it yourself using a Home Staging Checklist if you have to.
12. Put Your Home on the Market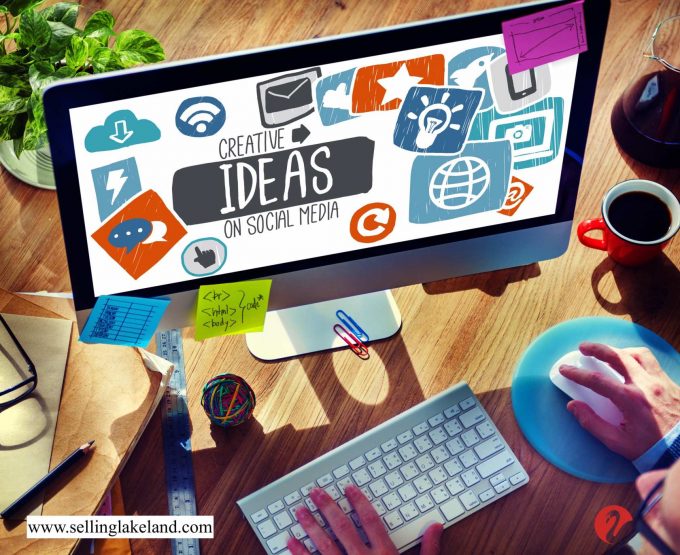 After all the pictures and virtual tours of your home have been prepared, you will put your home on the market. Your real estate agent will do this for you by listing it on MLS, social media websites, networking with other local realtors, and more. All you have to do is be ready to drop everything at a moment's notice when a buyer wants to tour your home. It's best that you not be home when potential buyers tour your home. This will allow them to speak freely about your home, open doors, drawers, and closets without feeling awkward about doing so. In addition, you should make every effort to take your pets with you whenever possible when someone wants to tour your home.
Now all you have to do is sit back and wait for an offer.
13. Negotiating an Offer and Handling Contingencies
There are several different tactics for negotiating an offer on your home and they will depend on whether you're in a buyer's market or a seller's market. Once you receive an offer, your real estate agent will offer you recommendations about how you should proceed. Then he/she will do the negotiating for you.
If the buyer's contract includes contingencies this is where things can get a little tricky. If the contract includes verbiage that asks for repairs, an inspection contingency, or a contingency to sell their home prior to buying yours, there will be several ways for you to proceed. If the buyer has to sell their home before closing on yours, you will have to decide whether to accept their offer, not accept it, be given the right of first refusal, or accept it as a backup offer only. Just make sure if you do accept this type of contingency, you put a reasonable time limit on it such as 30 days, etc.
14. The Property Disclosure Statement
Whether or not you are legally required by law to submit a Property Disclosure Statement will depend on the laws of that state. However, in Florida, you are only required to disclose anything that affects the value of the home. Sellers can make this disclosure in writing or verbally, although Florida Realtors attorneys recommend that it be made in writing.
However, sellers aren't required to complete this specific SPDR form, but a residential seller does have to comply with the rule established in Johnson v. Davis. In that case, the Florida Supreme Court held that "where the seller of a home knows of facts materially affecting the value of the property which are not readily observable and are not known to the buyer, the seller is under a duty to disclose them to the buyer." These material facts are sometimes referred to as latent defects. In addition, the same rules also apply to residential homes being sold "as is."
If you have any questions about this form, your real estate agent will be able to help you; however, this form is to be filled out by the seller not the real estate agent.
When the negotiations are done and the contingencies have all been agreed upon (or not), all you have to do is to accept an offer.
15. The Appraisal, Inspections, and More
The next step is the buyer's mortgage company, or the buyer if it's a cash deal, will order an appraisal of your home. This is generally not a problem; however, if the selling price of your home is higher than the house is appraised for, you will need to either lower the price of your home to match the appraised value or request the buyer put down more money to match the home's appraised value.
The buyer inspections will include the home inspection itself, but it might also include a wood destroying pest inspection, chimney, lead-based paint, easements and encroachments, sewer or septic, well, asbestos, radon, or mold inspection, and possibly more. Your real estate agent should be able to give you a list of home inspections that are required for your type of home and for your area so you know what to expect.
16. Final Walk Through
Approximately 24 hours prior to closing, the buyer and the buyer's agent will do a walkthrough of your home to make sure it's in the same condition as it was when the contract was signed. And to make sure all required repairs have been completed.
17.  Closing
On closing day, all closing paperwork will be signed by both parties, the deed will then be filed at the county courthouse, and all bills will be paid such as agents' commissions, mortgage payoffs (if applicable), and a proceeds check will be disbursed if you are due one after anything you agreed to pay during the sale is deducted from your proceeds. That is unless your home's proceeds don't pay off your mortgage or the other costs of the sale.
The buyer is then given the keys, garage remotes, home warranty information, repair receipts, and any other home-related items.
Congratulations! You have just sold your home!
Check out this short video on the 10 commandments when selling your home.
Other Valuable Home Selling Resources
Do Open Houses Work – via Bill Gassett
A Checklist for Maximizing A Home's Curb  Appeal – Lynn Pineda
10 Ways to Add Instant Curb Appeal to Your Home – Sharon Paxson
UGLY Home Staging that Does Not Work – Michelle Gibson
The Best Marketing and Staging Tips for Selling your Luxury Home – Paul Sian
_____________________________________________________________________________________________
About the author: The above real estate article "A Practical Step-by-Step Home Selling Guide" was written by Petra Norris of Lakeland Real Estate Group, Inc.  With over 20 years of combined experience of selling or buying, we would love to share our knowledge and expertise. Petra can be reached via email at petra@petranorris.com or by phone at 863-712-4207
Are you thinking of selling your home? I would love to share my marketing expertise of our latest marketing techniques with you.
We service the following Central Florida areas: Lakeland, Auburndale, Mulberry, Winter Haven, Bartow, Plant City, Seffner, Valrico, Polk City, Lake Alfred, Lake Wales, Haines City, and Davenport FL.
SaveSave
SaveSave
SaveSave