Are you looking for the top home selling trends for 2019 and into next year?
Have you been wondering what home selling trend is going to be the main driving factor in 2020?
Yep!
So have we. That's why we made it a point to find out and here's what we've found.
Let's take a look at some of the biggest factors driving the housing market right now. We will also look at some of the best ways to market to two unique segments of the housing market in 2020 and beyond—first time home buyers and millennials.
Housing Market Trends Rounding Out 2019
The hottest housing market trend everyone seems to harp on year after year is trying to be the first to predict a market crash. You know…the so-called experts who can't wait to drum up a negative news story just to get the clicks or views. Well, you know what? Ignore it! Ignore everything you've heard and all the "sky is falling" news reports and articles because they are just trying to get ratings.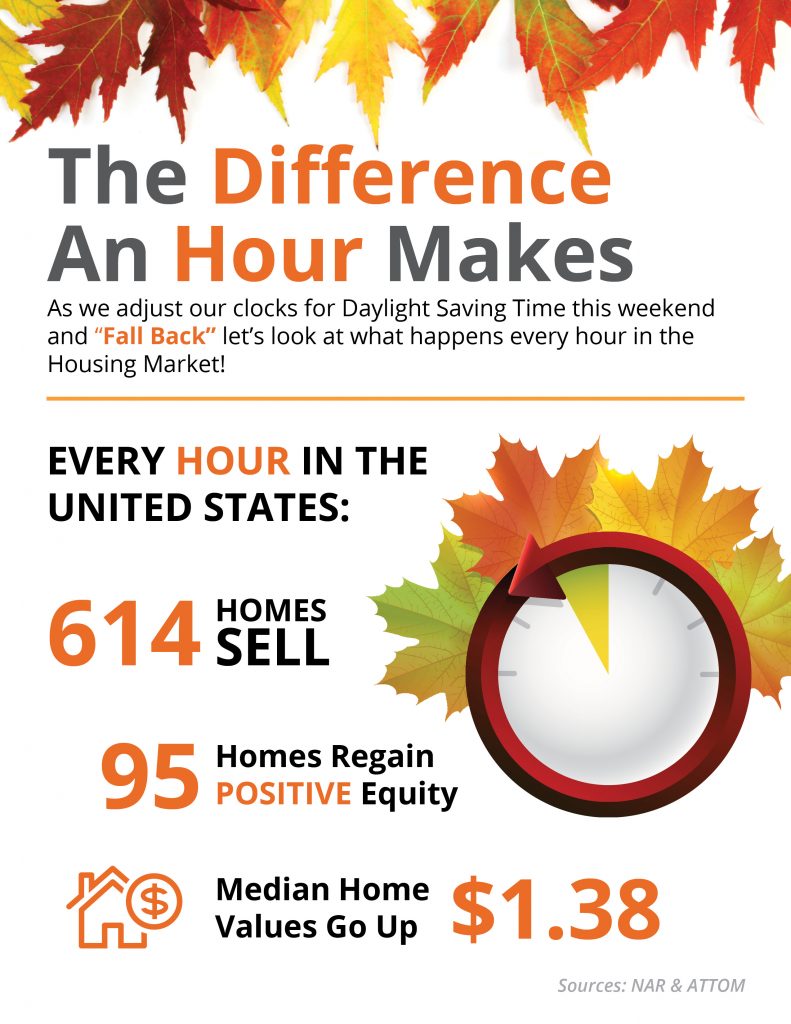 The economy and, therefore, the housing market are alive and well and there doesn't appear to be any reason this trend won't continue. More people are working and when that happens, more people can afford to buy homes and live the American dream. So it's time to jump off the negative train and get down to the business of buying and selling homes now or in 2020.
OK?
The same factors always drive the housing market in one direction or another. Those factors are inventory availability which determines whether your area is a seller's market or a buyers market, and, the mortgage rates which will determine how much interest you will pay on your house over the life of your loan.
So let's take a look at these driving factors, then we'll look at the best ways market to first time home buyers and millennials.
Housing Market Inventory 2019 and Into 2020
As you may or may not know, in most areas, it has been a seller's market for the last few years or so. But that trend could be changing as more homeowners see the demand for housing as an opportunity to sell their homes for top dollar. So you now have more available inventory to meet that demand, which will create more opportunities for buyers. This is because the increased inventory means more competition, which gives buyers more negotiating power.
Then, of course, mortgage rates are the other main issue that determines whether the current housing market will trend up or experience a downturn.
Mortgage Rates and How They Affect Home Selling Trends
Mortgage rates have a huge effect on home selling trends. As you could imagine, when the interest rates go down, more people can afford to buy houses. And when the interest rates go up, fewer people can afford to buy houses because the monthly mortgage payments are higher.
While the interest rates have gone up consistently for the last few years, 2019 held some surprises. The Federal Reserve lowered the interest rates several times to help avoid an economic downturn. That means more people can afford to buy houses and, therefore, the available housing inventory will probably continue to be snatched up faster than it would have been otherwise.
So…is now a good time to buy a home? You bet it is!
Selling to First Time Home Buyers in 2020 and What You Need to Know
Selling to first-time homebuyers is a delightful experience because they are so full of excitement and anticipation. This is because they are about to achieve the American dream for the first time. However, first-time homebuyers can also come with issues because they aren't always familiar with everything that's involved with buying a home.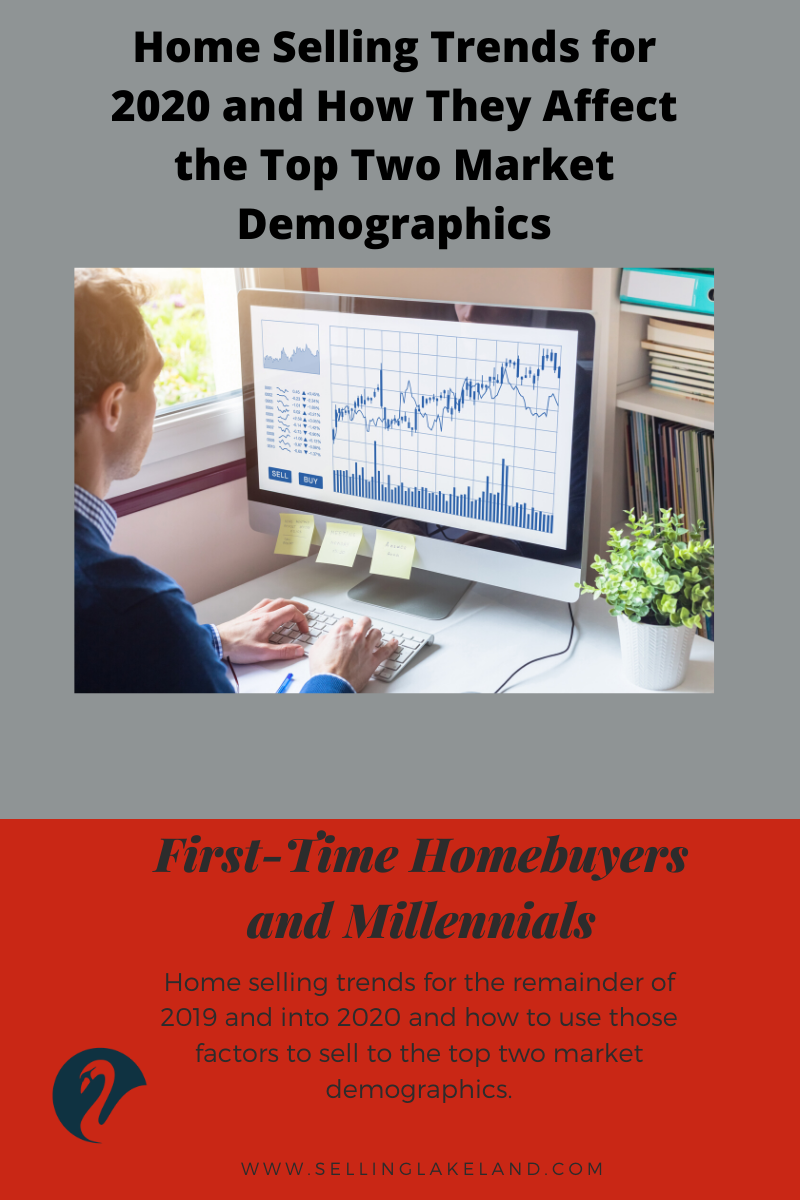 The good news is that if you are ready and equipped to help these first-time buyers obtain their first home, hopefully your home, the process will go much quicker and smoother.
The first thing to remember is that a first-time homebuyer usually doesn't have much money because they have to save for the down payment, and they don't have the equity from a previous home to use as a down payment. This means they probably won't have enough money to spend on a fixer-upper. So the more things you can do to make your home market-ready, the better your chances are for selling it to a first-time homebuyer, or anyone else for that matter.
Another thing you can do to help a first-time homebuyer qualify for your home is to have a list of first-time homebuyer programs (local and national) available to give them. This will save you time and money. It's a win-win.
Perform a little of your own due diligence into what first-time homebuyers want in a home. This will help you determine what your home needs to be attractive to a first-time homebuyer, and other buyers as well. Adding a few amenities is a great way to create demand for your home. For example, smart home features and anything that makes the buyer's life easier or more enjoyable is a great place to start.
OK, so what about millennials? Aren't most first-time homebuyers going to be of the millennial age?
Yep, so here's what you need to know about selling to a first-time millennial home buyer.
Selling to Millennials in 2020 and What You Need to Know
Knowing how to sell to the millennial generation could mean the difference between a quick, top dollar sale, or having your home sit on the market because you are not meeting the demands of the largest segment of the home buying market—millennials!
Depending on your age, marketing your home to millennials might be easy, or, if you are not familiar with what millennials want, it could prove to be a little more difficult. However, it doesn't have to be. Therefore, spending a few minutes learning what the typical millennial home buyer wants will greatly increase the chances of you selling your home for at or above your asking price.
As we mentioned above, millennials now make up the largest segment of the home buying market. And, whatever you do to your home to attract a millennial buyer will most likely be attractive to most other segments of the home buying market as well.
First of all, millennials are more educated when it comes to buying a home than previous generations were all thanks to the internet. It's hard to imagine how we ever lived without it. And, most millennials can't imagine it because they have never lived a moment of their lives without access to the internet. So you have to give them credit for being resourceful and actively seeking to learn what they don't already know.
So what do millennials want when buying a home?
Well, most millennials would prefer to work from home. Additionally, more and more businesses are leaning toward remote workspaces, so this is a trend that probably isn't going away anytime soon. That means if you want to sell your home to a millennial, you will need to market your home with a designated space for a home office. And, in addition to that, you might also have some home features that contribute to work at home environment, such as smart home devices, built-in desks, USB wall outlets, etc.
Another feature millennials and almost all other segments of the home buying market want is outdoor living spaces. It's fairly easy to make your backyard area into a useable outdoor living space. Install a nice keystone patio or deck, make sure your fence looks nice and doesn't require repairs, add a fire pit, or a simple outdoor kitchen area—it doesn't have to be anything fancy, it just has to be useable and have a reasonable appearance of being so.
Storage is another feature millennials and other home buyers want. That includes a walk-in pantry, linen closets, and a useable, storage-friendly, organizable garage. Clean out your garage and install some simple storage solutions such as tool and lawn equipment holders, a fold-down workbench, some extra storage cabinets, etc.
Aside from features millennials want in a home, it is also best if you learn how to properly communicate with them using their preferred method of communication. If you are a millennial, then you have an advantage because you already know how millennials prefer to communicate. However, if you are not of the millennial generation, here are a few tips.
Millennials prefer texting as their most used method of communication. Texting is preferred because it is an instant method of communication that can be read and acted on immediately upon receipt, assuming both parties have their mobile devices with them at all times—and they do. Millennials are also the digital generation. That means they know how to use many different digital methods of communication to function. For example, millennials frequently use social media avenues such as Facebook, Twitter, Instagram, Snapchat, and YouTube to function and communicate as well.
So what does all that mean to you? Well, if you are selling your house and want to reach the largest home-buying demographic, you might consider taking a few minutes to implement the home features they want most. It also wouldn't hurt to remember that millennials like to keep their communications short and to the point, talk with them as if they were your friend, and don't immediately stigmatize them with the millennial label. The oldest millennials are now about 37 years old, which is well into adulthood, so they do have plenty of life experience under their belts.
What Is Move-Up Buying and How Does It Work?
A move-up buyer is not a first-time homebuyer. A move-up buyer is one who buys a house that is larger and more expensive than the one they currently own. However, even though a move-up buyer has gone through the buying process before doesn't mean they know how to properly transition to buying a bigger more expensive home.
There are a few areas where move-up buyers should look for guidance for both selling their current home and buying their new larger home. For example, a move-up buyer should consult with their real estate agent before performing any renovations or improvements to their existing home. This is because while some improvements and renovations are good, they don't necessarily add value to the home. That means you will spend money on your old home that you probably won't get back.
Move-up buyers also need transitional options that will help them with the possible interim period between the time they sell their home and move into their new one such as bridge loans. A move-up buyer might also need to explore using a home equity line of credit to use as a down payment for their new home until their old home sells.
And lastly, move-up buyers frequently have another hurdle to get over, and that is buying a home with a contingency that depends on upon them selling their old one first. Most sellers are very hesitant to accept an offer that includes a contingency for the buyer to sell their home. That's a lot to ask of any seller who just wants to sell their home, be done with it, and move on.
That's why it's so important that move-up buyers understand everything, including the timing that needs to take place to effectively buy and sell a home at the same time.
Buying and selling a home at the same time is tricky, but it can be done. However, generally, it should never be done without the assistance of an experienced real estate agent. Otherwise, costly mistakes could be made that could potentially have an impact of 30 years, which is the length of the most commonly accepted mortgage term.
What's Next?
Are you ready to buy and/or sell a home? We can help! We are the Lakeland Real Estate Group, and we regularly help home buyers and sellers in and around the Lakeland, FL area with all their real estate needs.
Why choose us?
Petra Norris isn't just a real estate agent, she is a REALTOR® with more than 20 years of combined experience. So she knows exactly how to sell your home quickly, effectively, and for top dollar. And if you are buying a home, Petra has the industry experience needed to help you find the perfect home according to your wants and needs. And, she can identify home buying red flags that indicate the home you're looking at might be a money pit…or worse—dangerous.
Other Valuable Resources to Consider
Jeff Nelson covers the important things home sellers should be doing prior to putting their home on the market.
Sharon Paxson explains the benefits of paying your mortgage off early
Joe Boylan discusses certain smart home features are more likely to result in an increase in home value than other smart features
Selling a home to iBuyer – have you heard the term "iBuyer" and are wondering what it means? Conor MacEvilly has written a detailed summary of what you need to know about iBuyers.
About the author: The above real estate article "Home Selling Trends for 2020 and How They Affect the Top Two Market Demographics" was written by Petra Norris of Lakeland Real Estate Group, Inc. With over 20 years of combined experience of selling or buying, she would love to share her knowledge and expertise. Petra can be reached via email at petra@petranorris.com or by phone at 863-712-4207
Are you thinking of selling your home? I would love to share my marketing expertise of our latest marketing techniques with you.
We service the following Central Florida areas: Lakeland, Auburndale, Mulberry, Winter Haven, Bartow, Plant City, Seffner, Valrico, Polk City, Lake Alfred, Lake Wales, Haines City, and Davenport FL.